The strength of Morgan Health is our dedicated and accomplished team of health care and investment experts.
Morgan Health's deep bench of experience and expertise allows us to focus our efforts to create lasting improvements in the U.S. health care system. Our diverse and multidisciplinary team reflects the complexity of the health care system, as well as the communities where we work. The team is collaborative, nimble, and willing to take risks to achieve meaningful progress.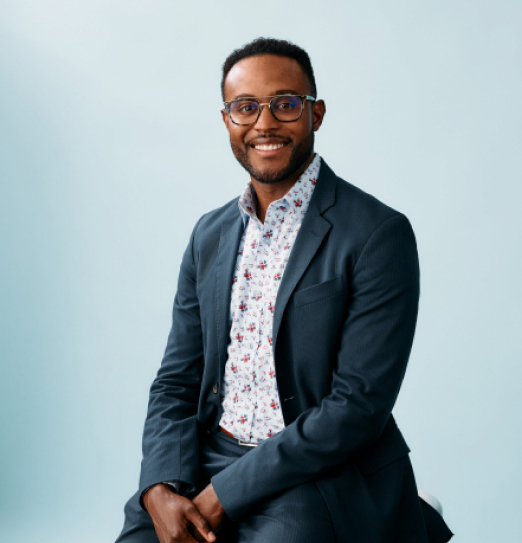 Simeon Niles
Vice President
---
ABOUTSimeon Niles is a Vice President at Morgan Health.
As a member of the Health Care Innovation team, Simeon designs and operationalizes accountable care solutions for JPMorgan Chase plan members, while also working to drive greater adoption of value-based care in the commercial marketplace through strategic partnerships with providers, payers and other stakeholders. His primary focus areas include primary care, behavioral health, virtual care and social determinants of health.
Prior to joining Morgan Health, Simeon was a Senior Advisor in the State and Population Health Group at the Center for Medicare and Medicaid Innovation (CMMI), which tests multi-payer initiatives aimed at reducing health care costs and improving the health outcomes of Medicare and Medicaid beneficiaries. At CMMI, he advised senior management on Medicare and Medicaid payment policy and operations, and led the development of innovative health care programs.
Simeon earned his Juris Doctor and Master of Public Health degrees from Emory University in Atlanta, and his Bachelor of Arts degree from Hunter College in New York City. He sits on the board of the Public Justice Center in Baltimore, Maryland, and is an adjunct faculty member at the George Washington University Milken Institute School of Public Health in Washington, D.C.