The strength of Morgan Health is our dedicated and accomplished team of health care and investment experts.
Morgan Health's deep bench of experience and expertise allows us to focus our efforts to create lasting improvements in the U.S. health care system. Our diverse and multidisciplinary team reflects the complexity of the health care system, as well as the communities where we work. The team is collaborative, nimble, and willing to take risks to achieve meaningful progress.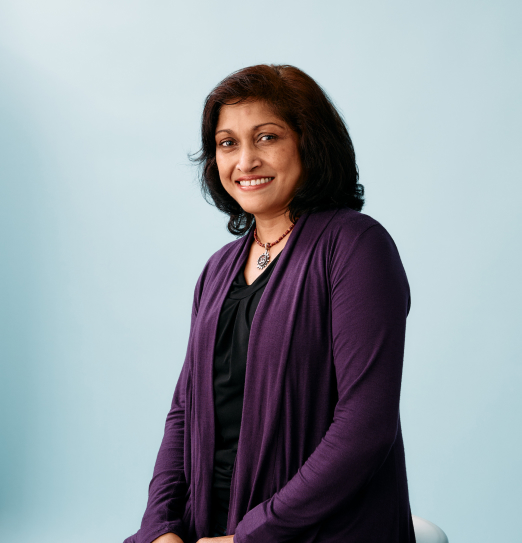 Shanti Inderjit
Executive Assistant
---
ABOUTShanti Inderjit is an Executive Assistant at Morgan Health.
Shanti is Executive Assistant for the Head of Health Care Innovation at Morgan Health.
Shanti has 25 years of administrative experience supporting management teams across diverse industries. Prior to joining Morgan Health, Shanti worked as a C-Level Executive Assistant at Innovation Health and Inova Health System. Shanti also spent 10 years at Capital One providing direct support to a Vice President and five Directors. Shanti's prior experience also includes companies like Exxon Mobil, Lehman Brothers and Brown Brothers Harriman.
Shanti holds an Associate of Science degree in Social Sciences from Northern Virginia Community College.