The strength of Morgan Health is our dedicated and accomplished team of health care and investment experts.
Morgan Health's deep bench of experience and expertise allows us to focus our efforts to create lasting improvements in the U.S. health care system. Our diverse and multidisciplinary team reflects the complexity of the health care system, as well as the communities where we work. The team is collaborative, nimble, and willing to take risks to achieve meaningful progress.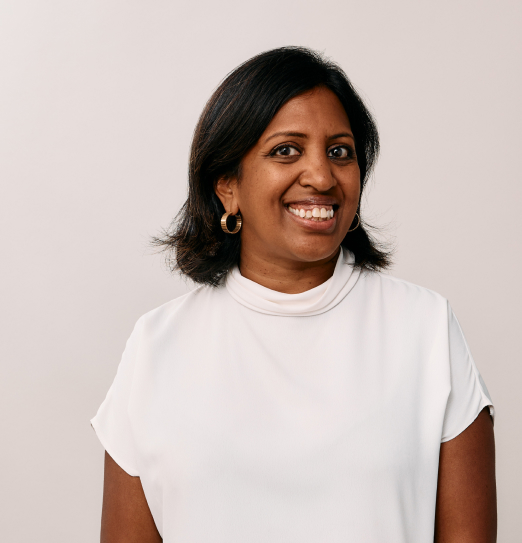 Nelly Ganesan
Executive Director
---
ABOUTNelly Ganesan is an Executive Director at Morgan Health.
At Morgan Health, Nelly supports advancing equitable care among JPMorgan Chase employees and the communities where they live and work. She does this through engaging health plan carriers, partners, and our existing portfolio companies to advance Morgan Health's health equity strategy. 
Nelly joined Morgan Health after working at Avalere Health for 10 years providing advisory services support to a variety of clients including health plans, life sciences, employers, patient groups, health systems and foundations in the areas of quality, health equity, care transformation and measurement. Prior to joining Avalere, Nelly was at the Institute for Healthcare Improvement, focused on population health and hospital-based quality improvement. 
Nelly has 20 years of experience working in the quality and value space with special expertise in care models focused on better care, better health, and lower costs and the use of patient-reported outcomes to enhance consumer experience for their entire care journey. She has a strong passion to ensure all individuals receive the right care at the right time regardless of their race, gender identity or financial situation. Nelly has a Master of Public Health degree in Epidemiology and Global Health from Boston University and a Bachelor of Science degree in Economics from the University of Oregon.